The Learning Calendar is Costa Rica's largest source for sustainability education and wellness events. Visit the all new RegeneraVida platform to see or add events, or connect with a larger community of people passionate about living well.

Learning Calendar: Costa Rica
Fall Yoga Paradise Retreat
October 5, 2016

-

October 9, 2016
Fall Yoga Paradise Retreat with Pamela Leal
Pamela Leal
October 5 – 9, 2016
Join Yogi Pamela Leal for a 5 day adventure in Costa Rica, at Vida Asana. 
      Vida Asana is an Eco-Lodge and School of Yoga that specializes in yoga retreats, surf camps, mountain bike adventures, and a healthy sustainable lifestyle. Our goal is to create a happy environment that supports education, mindfulness, and adventure.
     Come rediscover yourself between the ocean and the jungle. Vida Asana was founded and built by Alejandro and Rose, in 2002, and at that time was one of the first yoga retreat centers on the Pacific coast of Costa Rica. Since then Vida Asana has grown into a beautiful eco and yoga school, providing a combination of lodging, fresh (mostly) organic meals, to foster a fantastic yoga learning experience. Guests enjoy a simple and mindful experience that is often lacking in their daily lives. We encourage our guests to soak up the sounds, smells, and visually appealing landscape, while letting go and allowing their soul room to breathe.  All within a mile of playa Hermosa's famous volcanic sand surfing beaches.
2 yoga classes per day w/ Pamela Leal
group roundtrip airport shuttle
3 awesome organic (when possible) vegetarian meals daily
Welcome reception
Sangria Night
Smoothie Night
Yoga movie Night
Mud Mask Night
Private access to Vida Asana Grounds
Trip to surf competition.
Closing meditation
Available extras include surf lessons, waterfall hikes, Temescal sweat lodge ceremonies, paddle boarding, massages and energy work, Ayurvedic consultations, guided meditations, and much more.
Teacher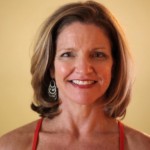 Pamela Leal
Established Expert Yoga Teacher (Yoga Allied Certified) and Massage Therapist, Pamela teaches a dynamic Hatha Yoga Flow, with a continuity of movement that is at once soothing and exhilarating. Her Teacher certification from Yoga for Youth, and a fitness background help her to link breath, awareness and movement leading the student to self-discovery and a peaceful state of mind. Pam believes everyone can benefit from yoga and should work with a harmony that brings mind, breath and body together. Pam's curiosity and passion for teaching new techniques and styles have allowed her to master many forms of yoga styles.
Learn more about Pamela Leal
PRICES
Double or Triple Occupancy – $850.00
Single Occupancy – $1,050.00
Balance due in cash upon arrival.
LOCATION: Vida Asana
ADDRESS: Calle Hermosa, Playa Hermosa, Garabito, Puntarenas, Costa Rica
---
Community learning calendar created and maintained by Upward Spirals.
We want to make your events more successful and make them available to larger audiences. This helps us get closer to our objectives of improving the efficacy of environmental improvement projects, and maximizing the reach of actionable sustainability information.
Learn more about our mission to empower people to use resources more efficiently so that natural systems can sustain all life abundantly.